Liverpool Dentist Answers Your FAQs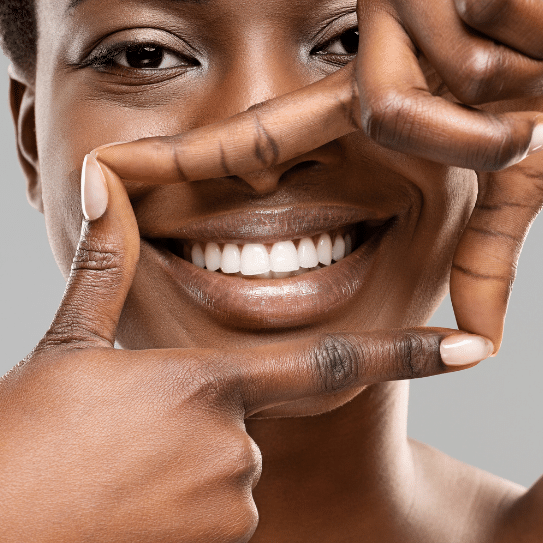 Frequently Asked Questions
Our FAQs are the most commonly-asked questions and answers from your Liverpool dentist.
What Is Dentistry?
Dentistry treats and prevents disorders and diseases of a patient's teeth, gums, and jaw. Good dentistry is necessary for maintaining long-term dental health. It significantly impacts the health of a patient's entire body.
What Is A Dentist?
A dentist is a specialist trained to diagnose, treat, and prevent oral health problems. Dr. Banica, your Liverpool dentist, has completed many years of medical schooling to practice dentistry. In dental school, a dentist can choose to receive either a:  
DDS = Doctor of Dental Surgery 
DMD = Doctor of Dental Medicine 
Some doctors decide to continue their studies in other specializations, such as:
Oral and maxillofacial surgery 
Orthodontics and dentofacial orthopedics
Endodontics (root canals)
Pediatric Dentistry 
Periodontics 
Prosthodontics (dental implants) 
Are Regular Dental Cleanings Necessary?
Here at Easy Dental, we know life is busy. Fitting dental appointments into your schedule is challenging, but proper oral hygiene is difficult to maintain by yourself. Brushing and flossing will prevent most oral hygiene problems, but not all.
Scheduling a cleaning at Easy Dental twice a year is highly recommended to maintain optimal oral health and catch problems before they become painful and costly. Our team is dedicated to providing personalized quality dental care because your smile is our top priority.
I Feel Fine. Do I Still Need To See A Dentist?
It's crucial to schedule biannual cleanings here at Easy Dental. Dr. Banica recommends visiting the practice twice yearly because many dental problems don't initially show symptoms.
We can identify problems, but we can also help keep your smile looking bright and fantastic. We know how important it is to have confidence in your smile. For this reason, we offer many cosmetic dental services like teeth whitening to help improve the aesthetics of your smile.
What's A Dental Cleaning Like At Easy Dental?
Biannual dental cleanings are recommended for proper oral hygiene from your Liverpool dentist. When you visit our state-of-the-art dental office, an appointment will include the following:
A complete oral examination.
Oral cancer exam.
Professional x-rays to catch cavities.
Thorough cleaning by our excellent hygienists.
After your professional cleaning to remove tartar, debris, and plaque from your mouth, Dr. Banica coordinates with your hygienist and recommends comprehensive dental care treatment for any problems. We can also recommend any aesthetic and cosmetic treatments to improve your smile.
When Should I Change My Toothbrush?
Dr. Banica, your dentist in Liverpool, recommends changing toothbrushes at least every three months. If using an electric toothbrush, check the brand's recommendation because you may not have to change the brush heads as often.
Dr. Banica recommends changing your brush more often than every three months for patients with gum disease. Also, after brushing, please wash and rinse your toothbrush with hot water to kill germs and bacteria.
Can I Prevent Cavities?
Brush your teeth twice daily for two minutes, and floss once daily. These are the most effective ways to remove plaque buildup between the teeth and below the gum line. Regular teeth cleanings and checkups at your local dentist also support proper oral and dental hygiene, especially when combined with fluoride treatment. Maintain a well-balanced diet low in sugary or starchy foods and acidic beverages to minimize acid-producing bacteria that attack your tooth enamel.
How Do I Know If I Have Gum Disease?
Periodontal disease, aka gum disease, is from plaque and bacteria buildup in a patient's mouth over time. If this buildup is not brushed and flossed away, it will eventually lead to gum disease. Periodontal disease can also be caused by smoking and chewing tobacco, teeth grinding, medications, and genetics.
Advanced forms of gum disease can cause bone and tooth loss and significantly affect overall health. Dr. Banica recommends always brushing and flossing daily and scheduling dental appointments every six months as the best way to fight gum disease and decay. Some of the most common signs of periodontal disease are:
Red, swollen, or bleeding gums
Receding gums
Abscessed teeth
Extreme tooth sensitivity
Chronic bad breath
Loose teeth and loss of teeth
Call Your Liverpool Dentist for Answers to Your FAQs
To gain a better understanding of your dental health, book an appointment at Easy Dental. Our team is happy to answer your long list of questions not answered in our faqs section and recommend solutions for your specific condition.